2011.11.17 Thursday
Peep show books
What a lot of it is to take a peep!
Looking through a hole,you can see a hidden scene.
It was born in England in the 17th century.During this period peep shows were often created to celebrate major events like the Great Exhibition in London.
This subjects included Bible scenes,views of foreign lands,life at court,sporting events,battles,shipwrecks and earthquakes.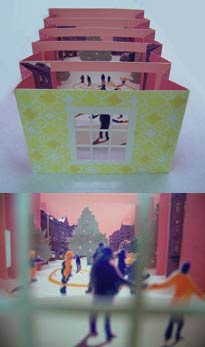 This is my work.
The theme is "Christmas in Hamburg".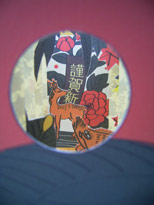 This is a new years card.