2009.08.29 Saturday
The hamburger shop, located in a former toilet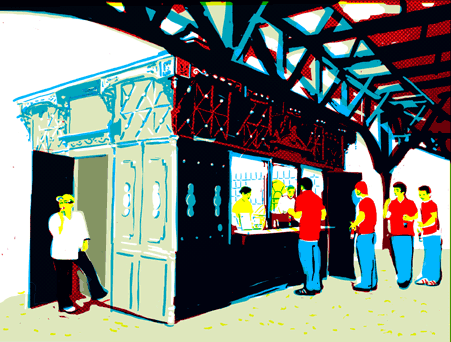 The shop named "Burgermeister" is an elegantly styled Prussian-era bathroom underneath the elevated train tracks in a burgeoning section of the multicultural Kreuzberg district.
Before the war,it was used as men's toilets actually.
Berliner say "Burgermeister" is the best hamburger shop around.So you have to wait 10 minutes to buy it.
The sign written "männer"(men) is still left.